Country Inn For Cats
Cat boarding in Montesano Washington - located in Grays Harbor County - near Aberdeen
Many amenities...
We board cats only, so your pet can have a cozy, comfortable stay while you are away.
Your cat will enjoy watching Cat Sitter DVDs, Animal Planet on the television, or just listening to soft, relaxing music. Each suite has a window view of the surrounding country courtyard, complete with fleece bedding and curtains. For shy kitties we have specially placed suites for them.
We offer playtime in our specially designed playroom furnished with climbing towers and wall perches, and of course a selection of entertaining toys.
We are available 7 days a week.
All bedding and litter is provided. Your cat will appreciate that we ask you to bring your pets normal food to ensure diet continuity.
Complimentary nail trims and brushings are all part of the individual attention our guests receive.
We do require all boarders to be current on vaccinations and flea prevention.
You can get a copy of your cat's vaccine records from your veterinarian. You can bring those with you when your cat is checked in, or you can fax it in advance to 360-249-6040
---
Welcome!
---
Office- also, through the door directly ahead is the playroom.
---
One of the full double suites we offer.
---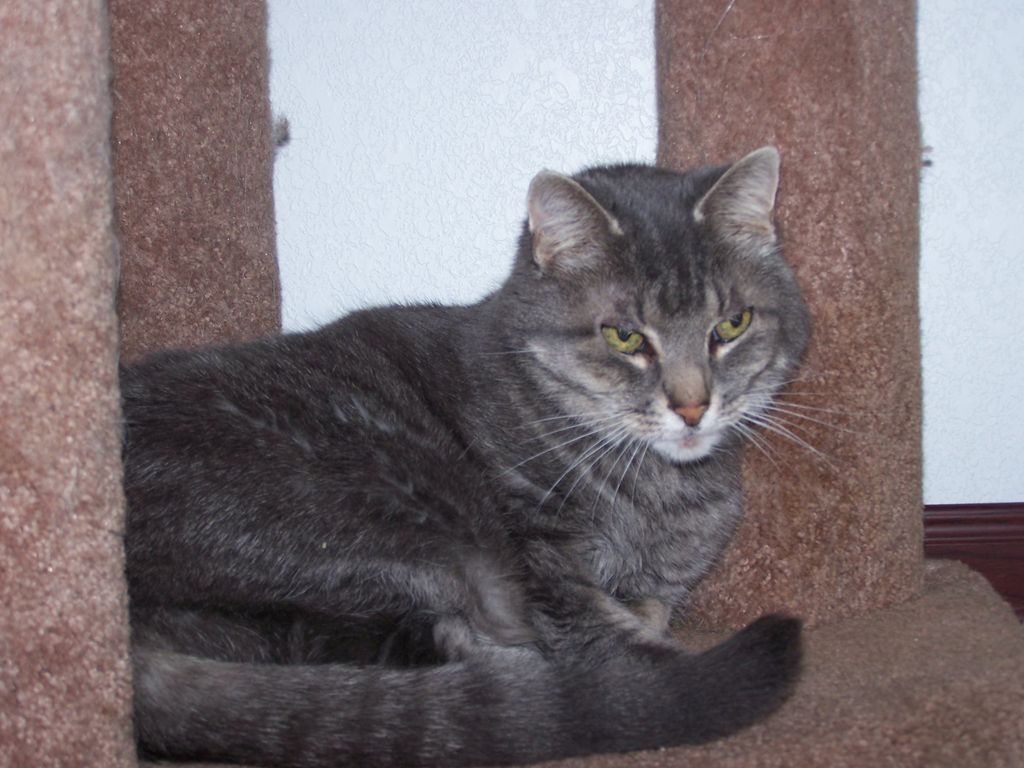 Comfort for our senior citizens- 23 years old!
(Charlie Edminster)
---
We have different color combinations- note the view through the windows of the country courtyard.
---
I LOVE these fleece window seats!!!
---
Resting quietly...(Mo Hausman)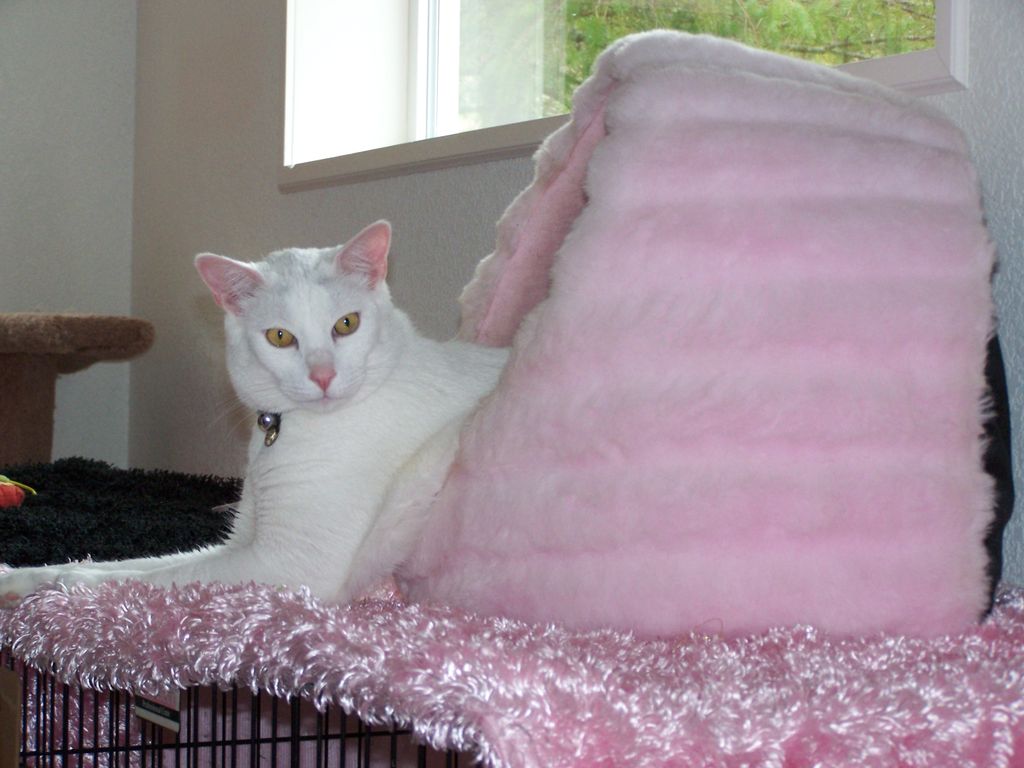 Does this bed make my butt look big?? (Smudge Wright)
---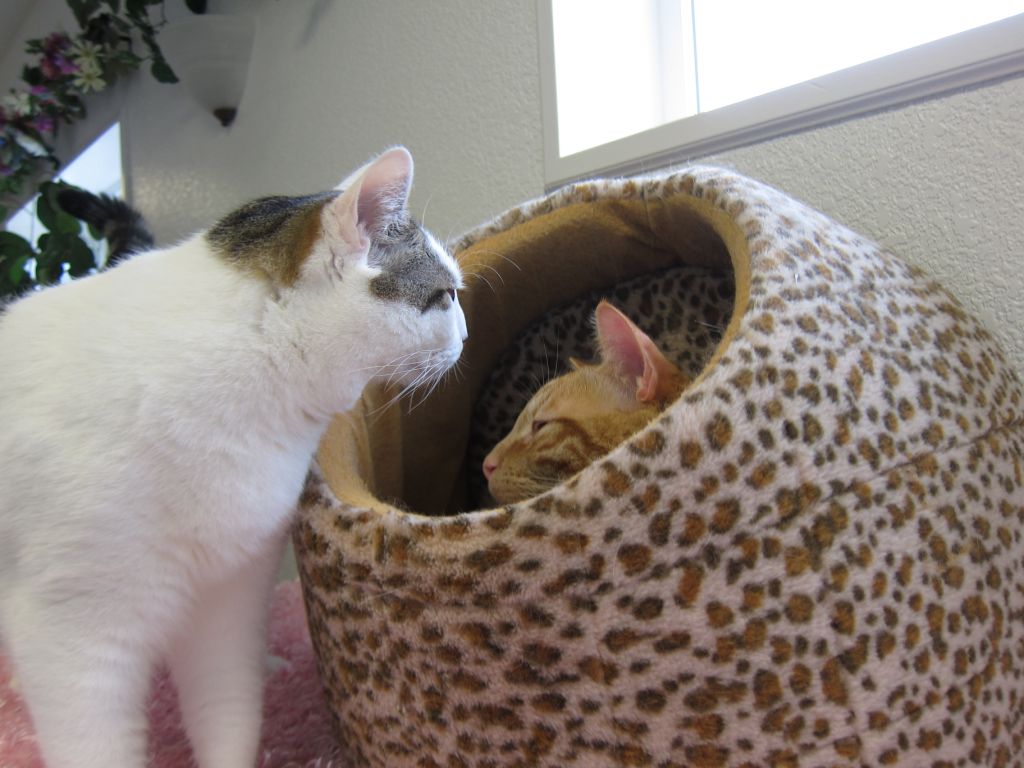 Do you think we can both fit? (Max Byron and Triscuit Wright)
---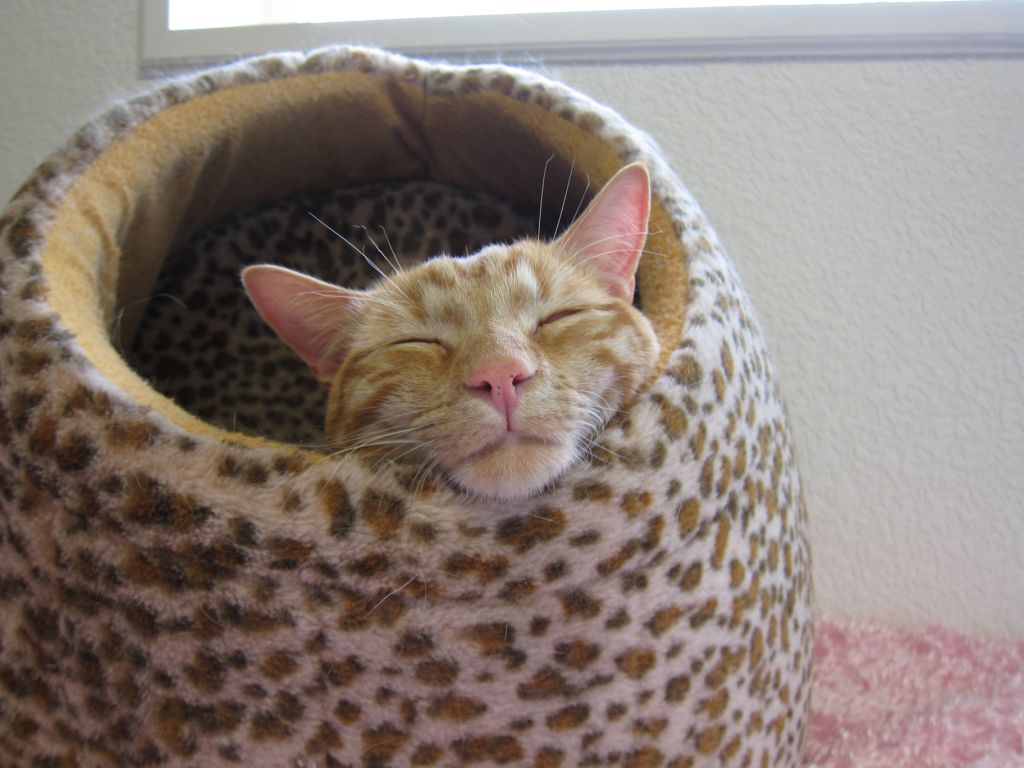 Nope! (Max Byron)
---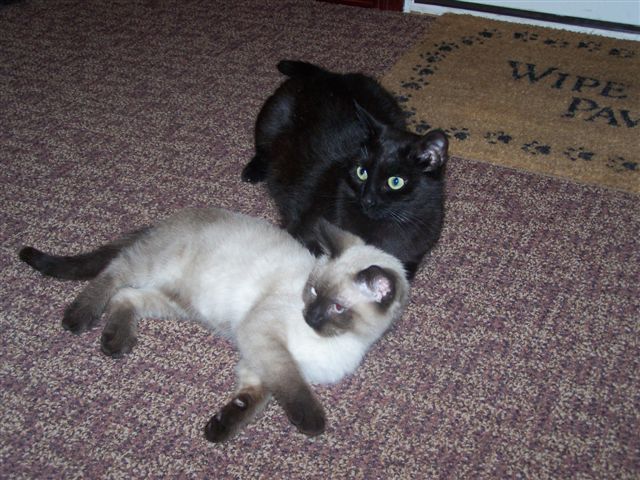 Hanging out in the office (Buddy and Samantha Hagen)
---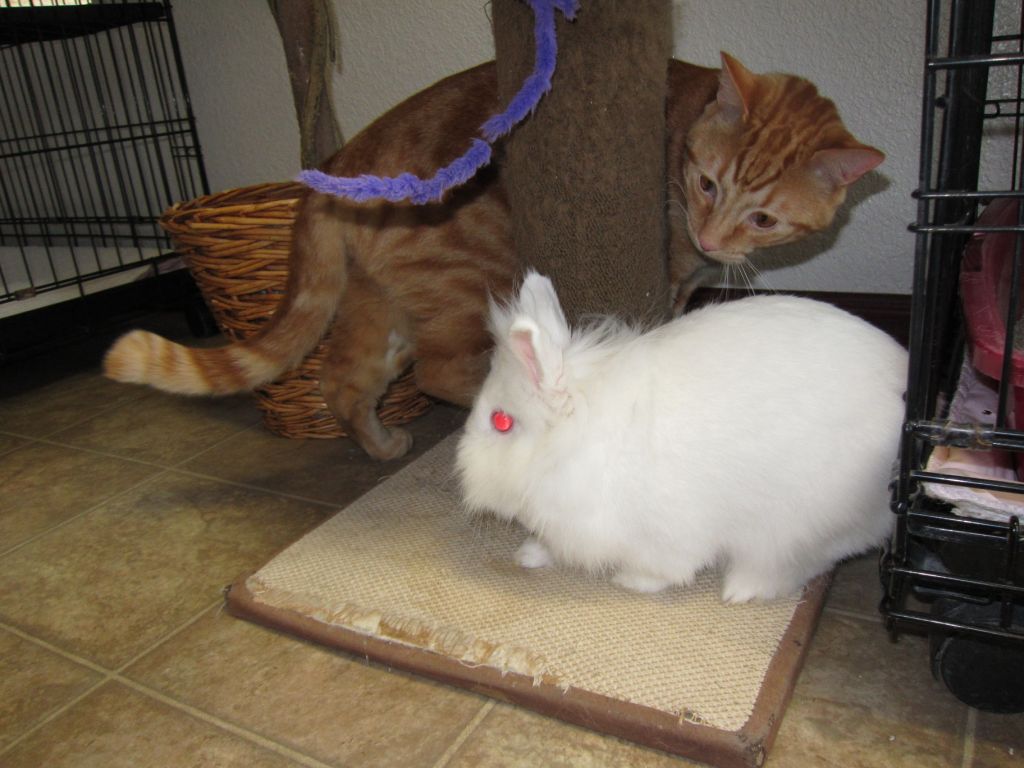 Peek-a-Boo!
---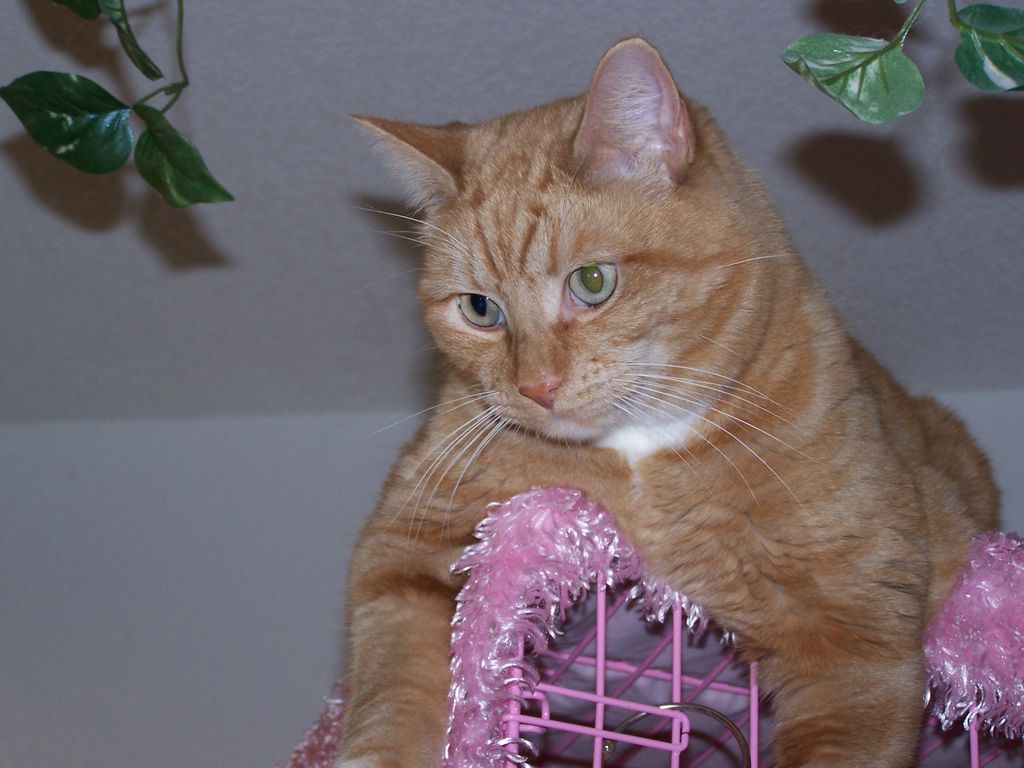 Keeping a watchful eye on things.... (Tango Potter)
---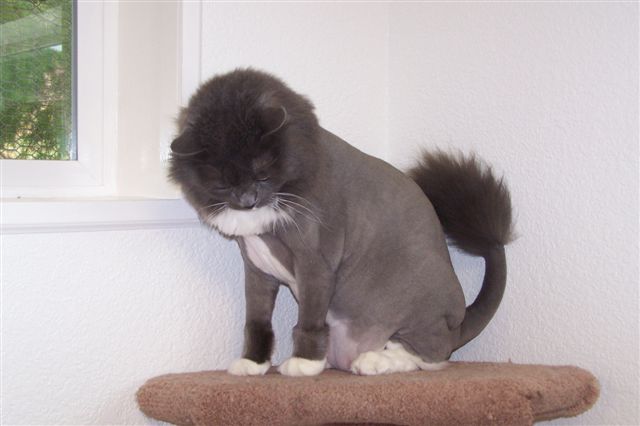 Struttin' his new haircut! (Leo Brumfield)
---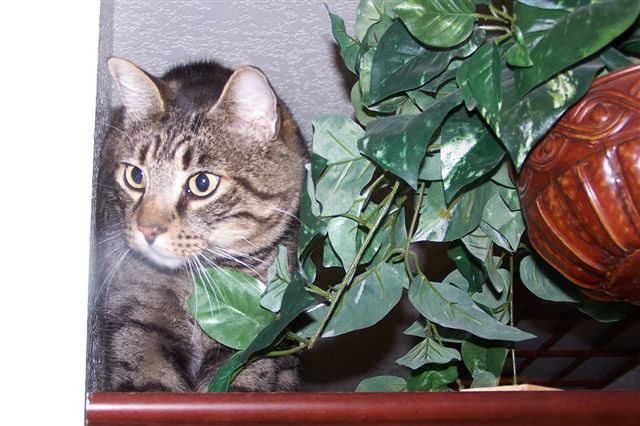 Playing peek-a-boo (Kiwi Hart)
---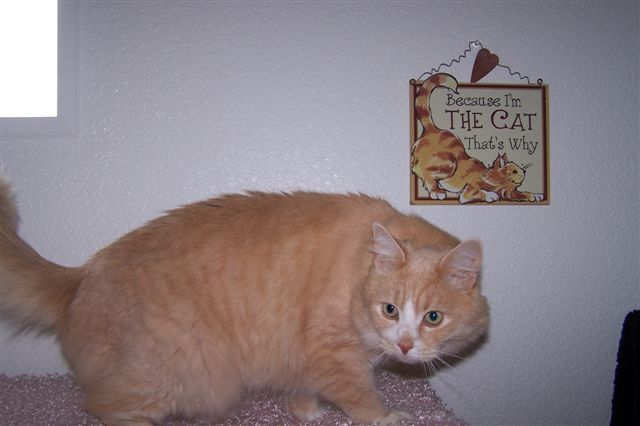 YUP! (note the sign behind Rufus Brumfield!)
---
All ready for her profile shot (Miss Goodi Thomasson)
---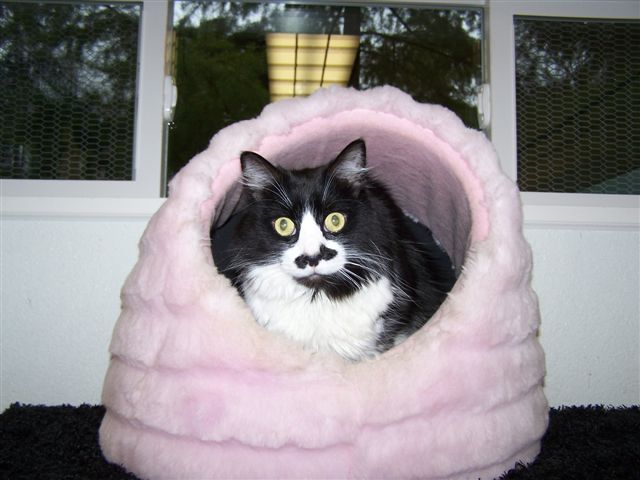 Groucho Dahl Groucho Marx
hmmmm I wonder where that pretty kitty got his name?
---
I feel hidden in here! (Emma Watson)
---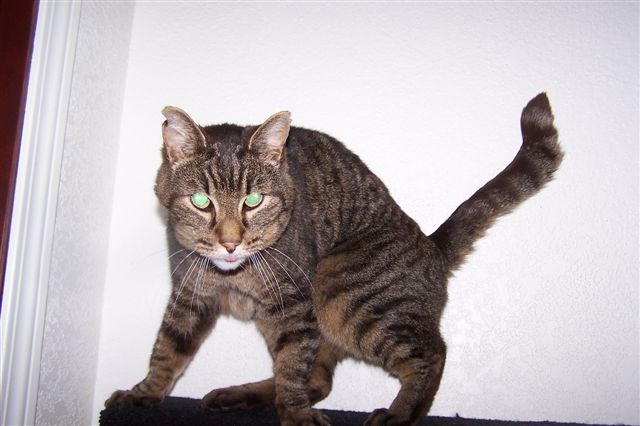 Ready to pounce!! (Pounce Stegemoller)
---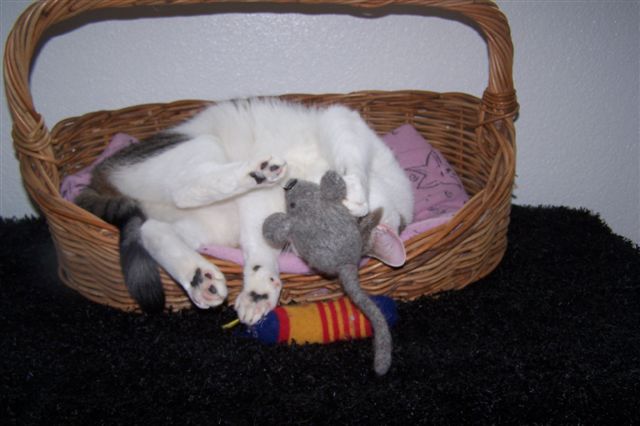 EEEEEK!! Mouse ATTACK!-- at least in Triscuit's mind
(Triscuit Wright)
---
I really love this fleece! And its a good color on me--- don't you think??? (Jimmy Parks)
---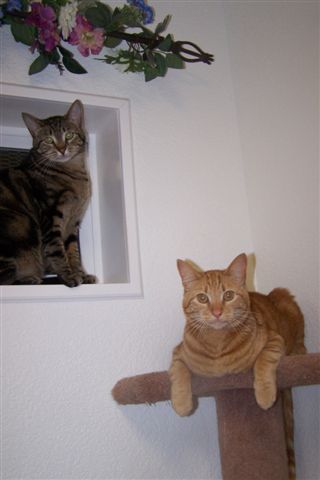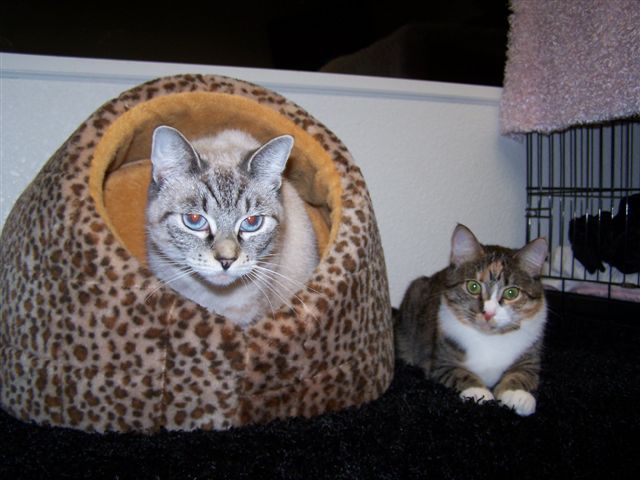 "Brothers" "Sisters"
(and littermates) (but not littermates)
Lucky and Rusty Glandon Sadie and Abby Dempsey
---
There is a great program on that television! (Oliver Watson)
---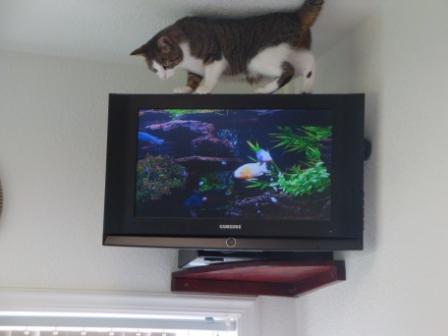 There is no top to this fish tank! Or water! Hmmm seems tricky... (Lexi Goheen)
---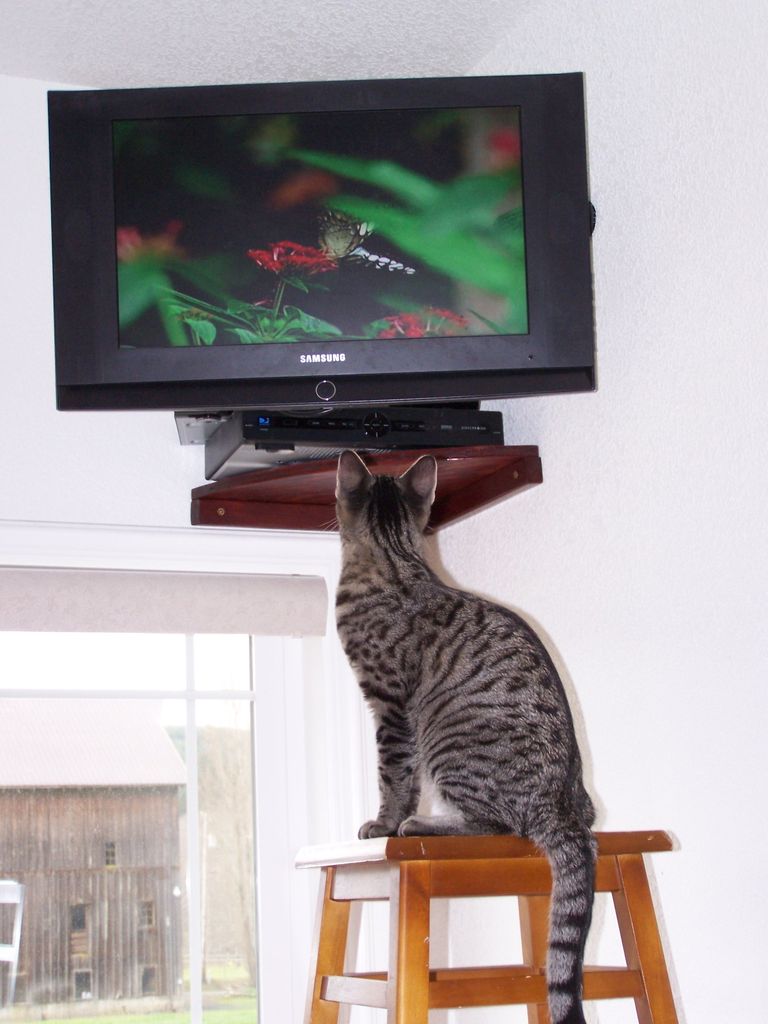 Ooooh butterflies are entrancing!
---
There is SOOOO much to do in this playroom! (Emma Watson)
---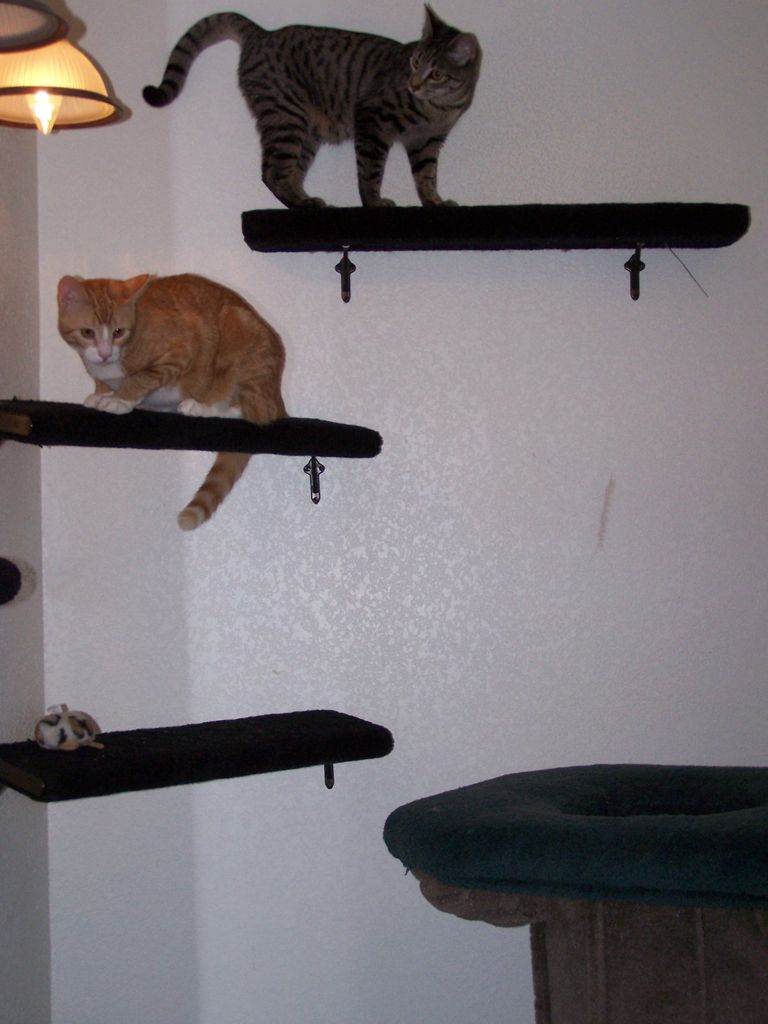 ---
There is even stuff for us little guys!
---
But this is a good room for napping too...
---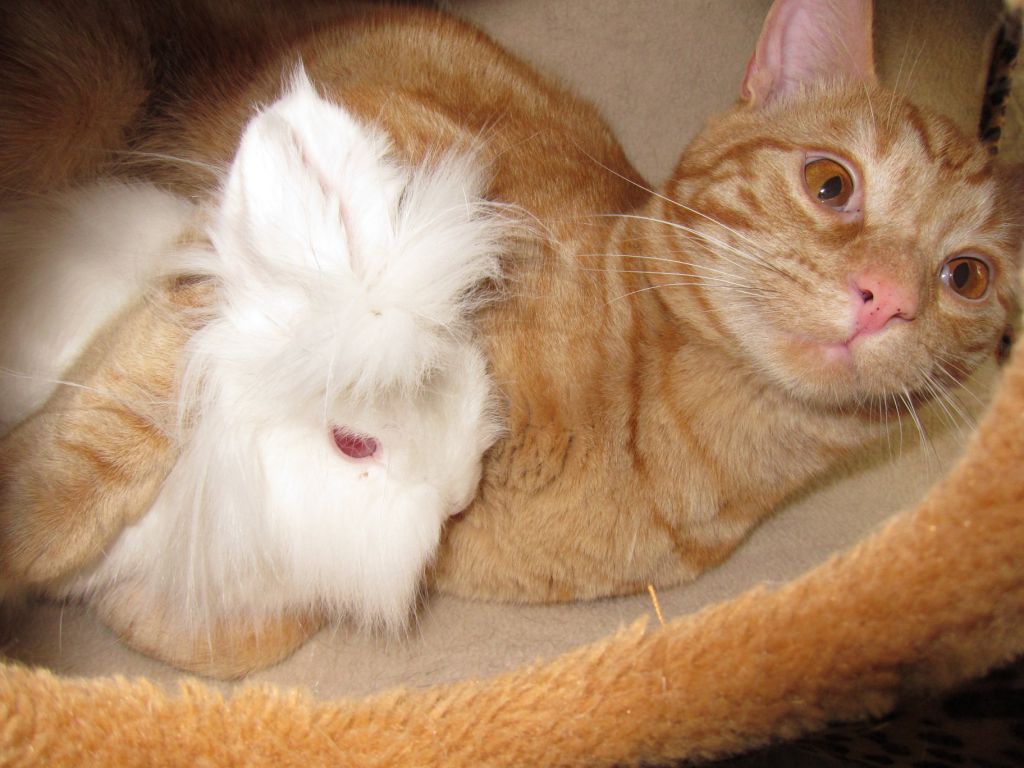 Snuggle Buddies! Max Byron and our resident bunny- Bubbles